/

/

Poetry evening: the favorite
22/03
Home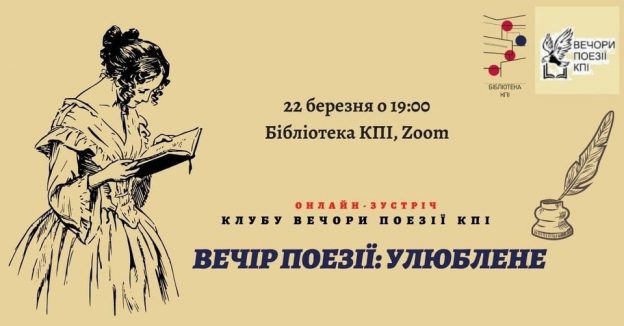 We know that you missed our poetry evenings.
And here, KPI Poetry Evenings return!
We have a nice chance for the first meeting after a long break.
21 of March is the International Poetry Day. Since it is the holiday, we will meet on the next day, on Monday, 22 of March at 19:00.
We will read the favorite poetry. Any countries, authors, epochs. If you write poetry, there is more reason to come and share your works! We will support and give a feedback.
Meeting will be held on the conditions of previous registration.
Бібліотека КПІ
22 березня 2021 р., 19:00