/

/

From the traditional garment to the identity marker
20/05
Home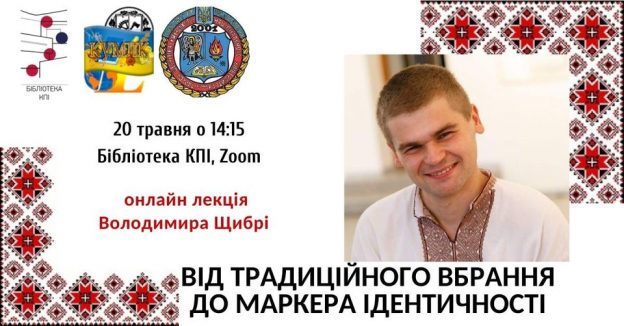 20th of May is the 15th anniversary of celebration of Vyshyvanka Day.
For Ukrainians, an embroidered shirt is a talisman and a link between generations. 
For the Vyshyvanka Day we have a wonderful gift for everyone. The KPI Library together with the Department of Ukrainian language, literature and culture invited to give a lecture Volodymyr Shchybria, candidate of historical sciences, director of Folklore and ethnography center of Philology institute of the Taras Shevchenko National University, assistant of Folklore studies department.
On the 10th of May at 14:15 we will talk about the history of vyshyvanka, embroidery techniques, traditional ornaments and features of the cut of the Ukrainian embroidered shirt.
The lecture will take place on the zoom platform subject to prior registration. 
A link to the conference will be sent to your e-mail on the day of the lecture.
Бібліотека КПІ
20 травня 2021 р., 14:15