20/12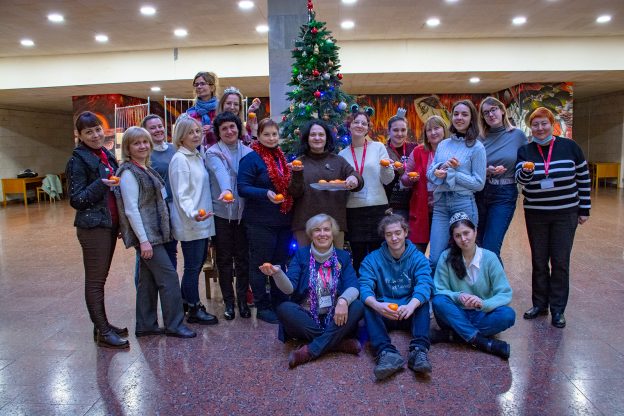 The first National Reading Week, initiated by the Ukrainian Book Institute in cooperation with the Ministry of Culture and Information Policy, took place on the 13-19 of December.
The KPI Library celebrated it with a number of diverse activities:
Launched «What to read?» project in cooperation with KPImedia;

Initiated the study of the Scandinavian educational phenomenon Bilgung;
Held the first meeting of the

«Fantastic course 3.0: fantasy genre» project;

Organized the reading of Neil Gaiman's writings;
Gather community for decoration of Christmas-tree and

«Secret book» game;

Screened Robert Mulligan's movie

«To kill a mocking-bird».
Also, during the reading week, Rostyslav Voronezhskyi, consultant of the dictionary projects «Dictionary Heritage of Ukraine» and «Ukrainian Grammar Classics» of the NGO «Rotary Club Kyiv City» handed over to the library reprint editions of «Russian-Ukrainian Dictionary in 4 volumes» edited by A. Krymskyi, «Dictionary of Mathematical Terminology (project)» by F. Kalynovych and «Essays on Ukrainian Syntax (in connection with phraseology and stylistics)» by S. Smerechynskyi.