/

/

Open class on the topic: «Academic Integrity»
06/01
Home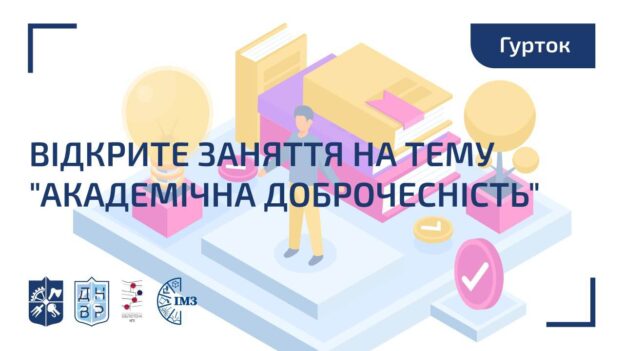 As part of the work of the «Innovative Foundry Processes and Technologies» group, classes will be held on «Academic Integrity».
Academic integrity is a set of ethical principles and rules defined by law that must be followed by participants in the educational process during learning, teaching and carrying out scientific (creative) activities in order to ensure trust in the results of studies and/or scientific (creative) achievements.
Our speaker –  Yevgenia Kulyk, deputy director of information support for education and research at the KPI Library. Read more about previous actions on academic integrity issues at KPI via the link.
Online on the Zoom platform (Access code: 5U7k1r)
Бібліотека КПІ
06 січня 2023 р., 15:00