16/02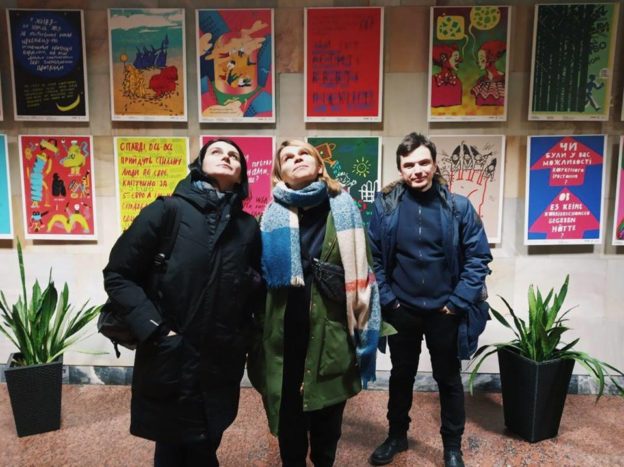 13 лютого 2019 р. Бібліотека КПІ відкрила виставку «Face to face — human rights in the digital age» разом із кураторською групою ілюстраторів Pictoric.
Говорили про те, як перевтілити спальний район Києва за допомогою візуального мистецтва, особливості міжнародних проектів та співпраці, Книжковий Арсенал як розсадник ілюстративного руху та права людини, які можна намалювати і розказати доступною і зрозумілою мовою та символами.
Дуже дякуємо за подаровані книги (які, до речі, можна замовити в бібліотеці або полистати біля виставки) і практичні поради ілюстаторам – початківцям. Найважливіше, звісно, це роздуми, що виникають після відвідування виставки, тому у вас є можливість ще цілий місяць сіяти в голову нові думки, тож не гайте часу!