01/09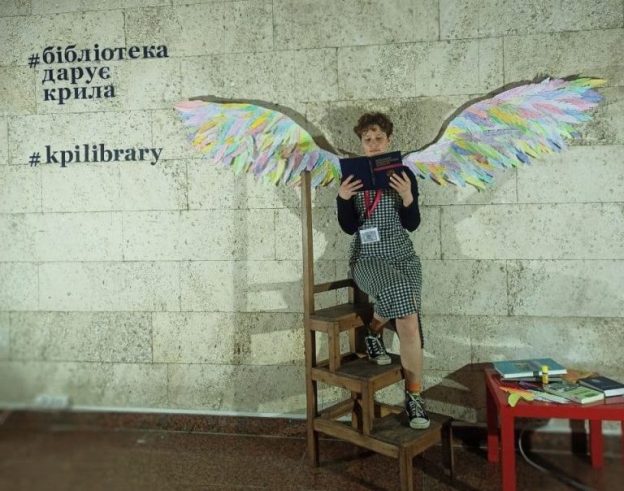 Happy Knowledge Day! Happy holiday, which begins the new school year! Let it be productive and full of achievements! A bright path to the top of knowledge, good news and interesting ideas every day! The library is sincerely glad to help in this!
To the anniversary of KPI foundation (31st of August ) and the Day of Knowledge (1st of September), the entertainments are already waiting for you in the Library today: 
Interactive continuation of the installation «Infinitely Free» – «View of Scientists».
Inventors, geniuses, creators of Ukraine, whose discoveries the whole world is proud of, and quotes from KPI researchers who have left their mark on history will «appear» on the wall of the Library. Take a photo for memory and get motivation from legendary personalities for the whole school year! 
Photozone # Librarygiveswings 
Anyone can join and write on the «feathers» wishes to KPI students to inspire, support, encourage. And also take original photos and share on social networks with the hashtags #librarygiveswings and #kpilibrary 
Library tour for everyone. The meeting place is in the hall of the Library, at 16:00