/

/

Writing an effective resume in English
26/09
Home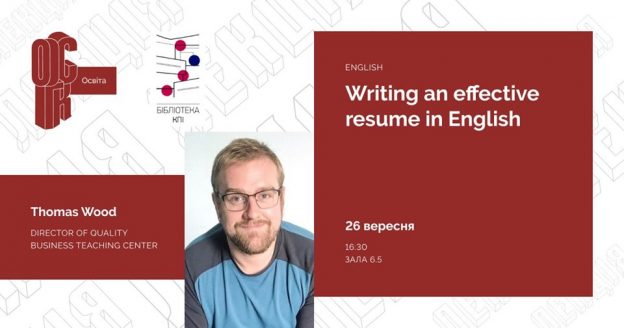 This training session will be dedicated to teaching students how to create an effective resume (CV) in English, and to bring their attention to the typical mistakes people make from the employer's point of view.
The training session will last 90 min. We will look into: CV structure, typical mistakes, how to make it attractive even without work experience, what you should put in, and what you should not.
Speaker: Thomas Wood, the director of quality and qualification at "Business Teaching Center" is from the United Kingdom and has a vast experience in recruitment. Working for a major UK University as an ambassador coordinator he understood the power of an effective CV by going through the hiring process on a day to day basis. While in Ukraine he continues mastering that art and is ready to share all the tips and tricks of writing a successful CV with you!
Бібліотека КПІ
26 вересня 2019 р., 16:30