12/11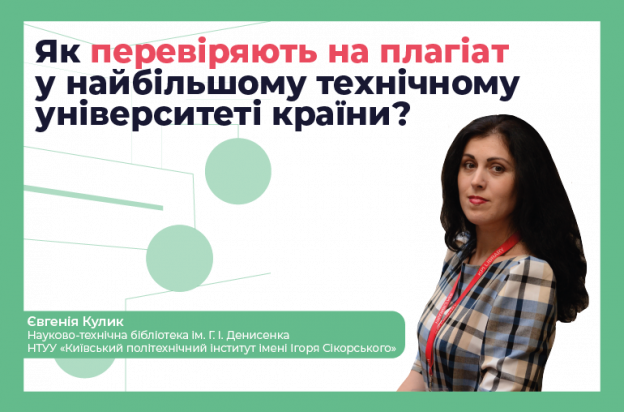 The Unicheck blog features an interview with Evgeniia Kulyk, assistant director for education and research information support at the KPI Library.
We invite you to read the article in which you will learn:
Why does KPI use match identification system? 

Which academic texts must be checked for signs of plagiarism? 

How is the process of checking academic texts organized? 

Is there «acceptable percentage» of plagiarism in the texts? 

What happens to academic texts after the defense?
Photo:  https://unicheck.com/