/

/

The one and only Library: 40 years to the building
01/09
Home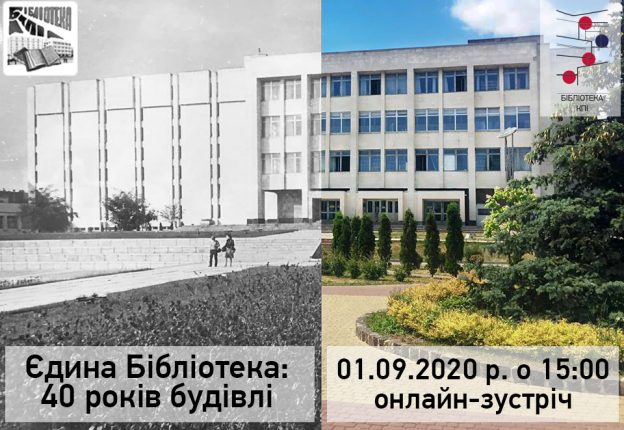 Friends, we all have what to celebrate!
On the 1st of September 1980, the KPI Library building was opened.
From this date, we start counting the time of Library functioning in one space built by the individual project and on the initiative of the head of the institute H.I. Denysenko, whom the institute is named after now.
KPI Library was planned as a synthesis of book, architecture, art, and new technologies. Its building is situated in the center of campus at the Square of Knowledge. 40 years of changes,
initiatives, and history of thousands of people who were brought to the KPI Library by destiny. Now the Library works for everyone and is always happy to support your development. Its activity is our common interest and achievement.
So we congratulate us all and invite you to discuss memories and Library perspectives. We have what to recall and what to tell about.
Please register via the link and join us!
Place: ZOOM platform
Time: 1st September, 15:00
To become speaker of the event: write to Miroshnychenko Maryna Oleksandrivna at  marinamarina.mm60@gmail.com  or call the number +38 (044) 204-97-24
Бібліотека КПІ
01 вересня 2020 р., 15:00