/

/

European tea brands: tea club meeting
21/04
Home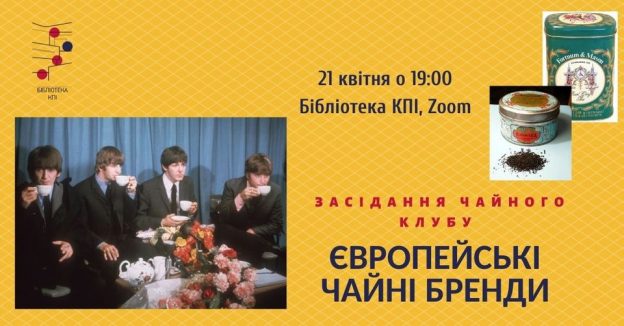 We continue meetings of Tea club. This time we are going to talk about European tea brands. Of course, about the oldest ones, because we are interested in history!
And also we want to find out products of which tea businesses stay popular nowadays.
The most famous, of course, are English tea brands, but in Europe not only Great Britain loves to drink a cup of aromatic beverage…
So we are waiting for you on Wednesday, 21st of April at 19:00.
We ask you to register in advance via the link.
Link to the Zoom conference will come to your email in two hours before lecture.
And traditionally we advise you to take with you to the meeting tea, cakes (if you want), pen and notebook. We are looking forward for meeting the guests!
Бібліотека КПІ
21 квітня 2021 р., 19:00