30/09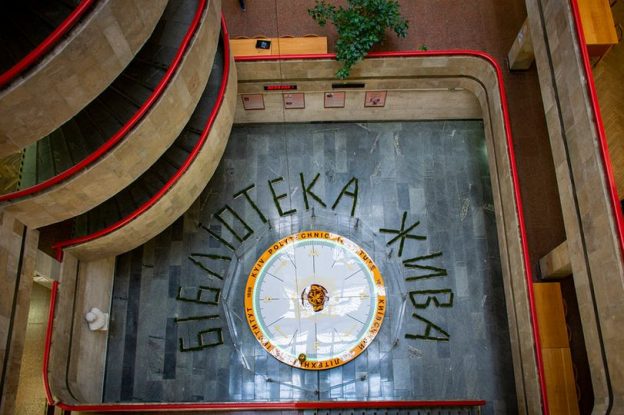 Today we celebrate the All-Ukrainian Day of Libraries!
Congratulations to everyone involved, to those who work enthusiastically in libraries. Those who are happy to support and visit them. Those who love them and do everything possible for the prosperity of the common cause of the humankind – to preserve, protect and promote knowledge, culture and literacy!
Every year we celebrate with a special motto. This year, to remind you that no quarantine or pandemic will stop us, we confidently say that «Library is alive»!
And on the photo we see the green installation of the same name near the Foucault Pendulum in our hall. It reproduces the call to be effective with us. Symbolizes the determination to go only forward. With all the desperation of such an approach in overcoming any obstacles, with thirst and will to live.
The library is alive! She loves you and is always looking forward to seeing you, offline and online.