/

/

General issues of the Internet of Things and the economics...
25/05
Home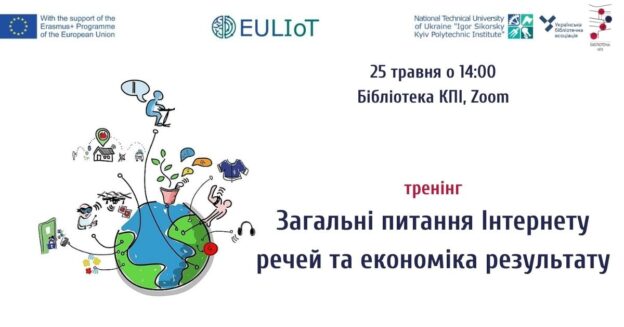 If you are interested in new trends in information technology and you want to delve into the implementation of the Internet of Things and the specifics of regulation by law.
Then we invite you to an event dedicated to Internet of Things technologies as a part of the international educational project «European integration: legislation and the Internet of Things» in the direction of Jean Monnet «Module» of the Erasmus + program.
The main issues of the training:
social and digital transformations;
Internet of Things (IoT) – fiction or reality ?;
the Internet of Things society;
development of the Internet of Things as a component of the digital single market of the European Union;
social benefits of using Internet of Things technologies (smart homes, smart cities, autonomous cars).
Speaker: Olga Golovko, Ph.D., senior lecturer at the Department of Public Law, KPI, Module Leader of the EULIOT project.
The event is open. There will be no record.
Бібліотека КПІ
25 травня 2022 р., 14:00