/

/

Meeting of the translation initiative group
22/09
Home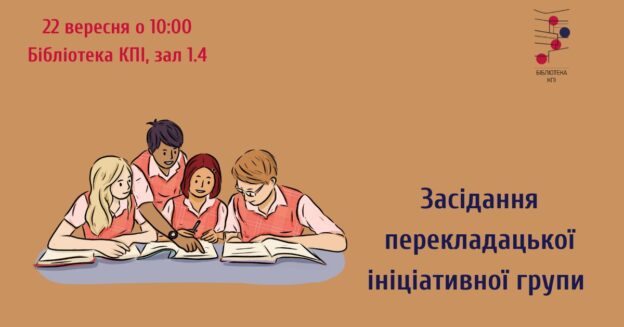 If you are interested in translating literary and philosophical texts, which are recommended for your majors, come to a meeting of enthusiastic students on September 22 at 10:00 a.m. in room 1.4 of the KPI Library. There will be discussion, exchange of ideas, experience and study of translation techniques.
The meeting is open.
Бібліотека КПІ, зал 1.4.
22 вересня, 10:00