18/08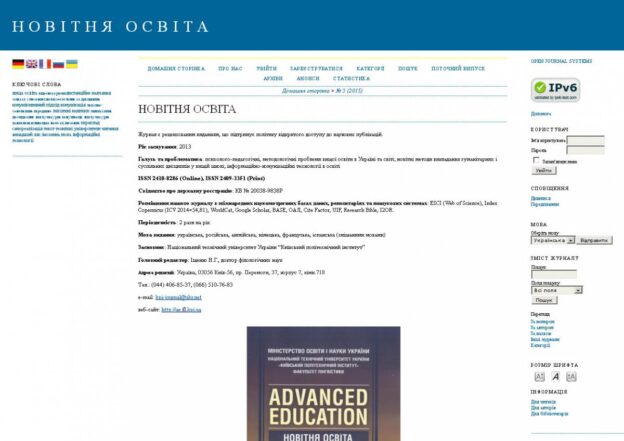 The scientific journal Advanced Education received a grant from the scientific committee Supporting Ukrainian Editorial Staff (SUES) in the amount of 1500 euros to support the editorial staff of the journal according to the outlined development prospects: modernization of the website design, purchase of software for professional layout and editing of English-language texts, professional development editors, etc.
We thank the representatives of the SUES initiative group for their trust and support, which will contribute to the development of the scientific publication.
The Scientific journal «Advanced Education» («Newest education») is a peer-reviewed publication that supports the policy of open access to scientific publications, and is indexed by Web of Science, ERIH PLUS, Eric, EBSCO host, DOAJ, CrossRef, WorldCat, Ulrich's Periodicals Directory, SprintKnowledge , Google Scholar, BASE, OAJI.
More details via the link.