/

/

Life of Lviv through the eyes of an environmental activist:...
30/05
Home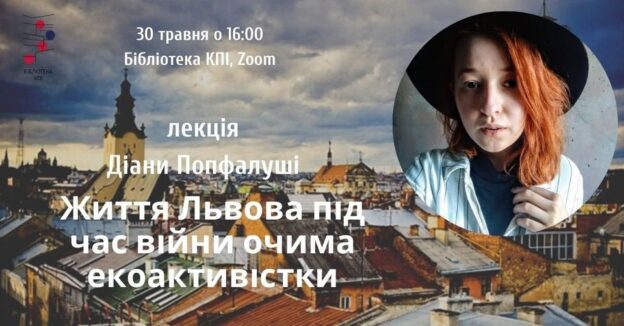 Do you remember our meeting with Diana Popfalushi, an environmental activist and host of the «Пояснизаеко» podcast?
Now we have invited her to tell how Lviv lived when thousands of Ukrainians went abroad at the beginning of the war. We will talk at the meeting about extraordinary volunteers at the station and around the city, about unexpected partnerships, about new movements and even about the gardens of victory.
The meeting «Practice and Theory of Eco-conscious Life» available via the link. Registration.
Language of the event is Ukrainian.
Бібліотека КПІ
30 травня 2022 р., 16:00