/

/

«Criminal» Salieri: lecture of the MuzClass project
22/02
Home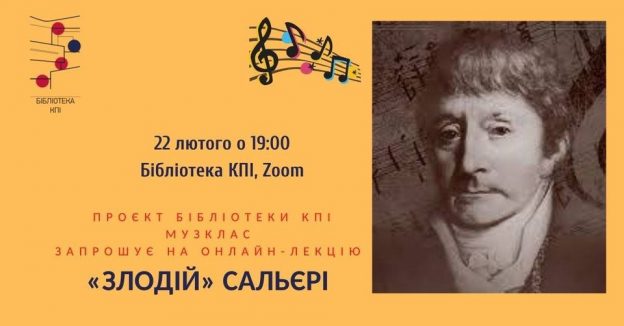 History often plays a nasty trick with us. Sometimes beautiful and fascinating myth prevails over the real facts.
Antonio Salieri became the victim of such story, depicted by the Pushkin himself. Salieri, the talented composer, who devoted his life to music and helping young composers in reaching success.
Who was the real Antonio Salieri?
MuzClass project invites you to conduct a small investigation of big tragedy together: people trust in what is the most intriguing.
Let us meet on 22 of February at 19:00 at Zoom platform, please register in advance. 
Бібліотека КПІ
22 лютого 2021 р., 19:00