06/05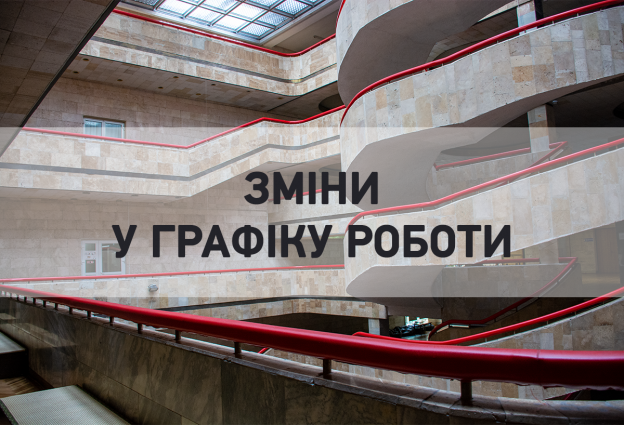 On the 7th of May Library works from 9:00 till 16:30.
8-10 of May are holidays.
From the 11th of May Library continues working in restricted regime in the circumstances of adaptive quarantine with the schedule:
Mon-Fri – 9:00-17:30
Sat, Sun – holidays.
In the Library you can use services of:
Information desk (1

st

floor);

Check-out desk (there you can borrow or return documents);

Education and research support center (room 4.4).
All other services can be received remotely, you can find them by the link.