14/04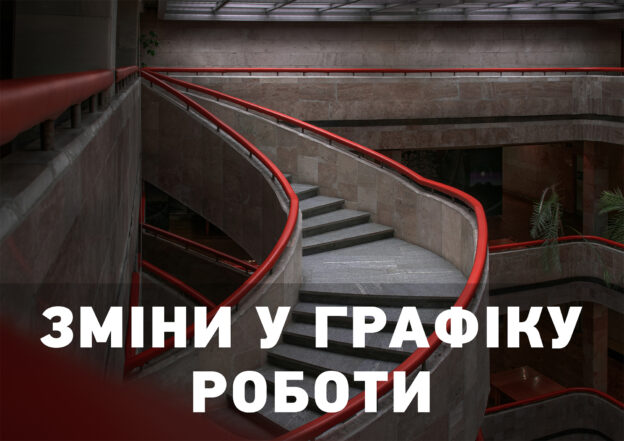 The library continues to provide services remotely from Monday to Friday.
Full list of services via the link.
Also, from April 19, the Library will be open on Tuesdays and Fridays from 11:00 to 16:00 directly at the building of the Library. Changes in the work schedule are relevant during Martial law.
You can:
receive or return documents – at the Book circulation point (2nd floor);
sign a Final clearance  by contacting the librarians in the Reference point (1st floor).
Please note: Final clearance is signed only if you have no debts in the library; you must have a your bypass list (completely filled) and an identity document with you.