28/09
Home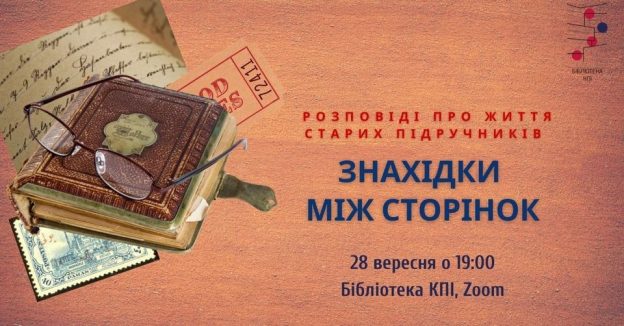 With the beginning of the new school year, we continue the educational cycle of lectures «Stories about the life of old textbooks». As part of the cycle, we talk about the interests of the fund of rare and valuable publications, about old textbooks and manuals.
The next lecture will be devoted to various findings in books. During ten years, many of them have been collected and each can tell interesting historical facts.
Old photos, negatives, transport tickets, flip calendar sheets, student letters, invitations, exam admissions, library cards and book orders… And many of these documents are directly related to Kyiv Polytechnic.
We invite everyone to join the study of the history of the university through acquaintance with library rarities.
The lecture will take place on the Zoom platform on 28th of September at 19:00 subject to prior registration.
A link to the Zoom conference will be sent to your email address on the day of the event.
Бібліотека КПІ
28 вересня 2021., 19:00