/

/

Meeting with Eduard Ivanovich Kuznetsov, author of the book «Thirty...
09/02
Home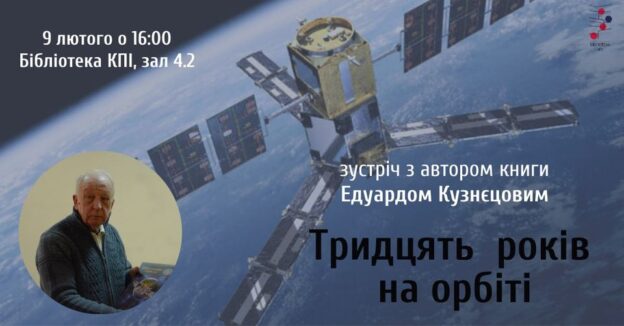 Meeting with Eduard Ivanovich Kuznetsov, who created the Ukrainian aerospace industry and wrote the book «Thirty Years in Orbit».
Eduard Ivanovich Kuznetsov is the head of the public council of the State Space Agency of  Ukraine, and the first vice-president of the Aerospace Society of Ukraine. For 15 years, he was the deputy general director of the State Space Agency and participated in the preparation of all State space programs in Ukraine.
Eduard Ivanovych wrote a book for the State Space Agency's 30th anniversary entitled «Thirty years in orbit. To the formation of the State Space Agency of Ukraine».
How were the military and space forces of Ukraine formed?

What preparations did Leonid Kadenyuk make before he flew into space as the first astronaut of independent Ukraine?

How was the first space vehicle of Ukraine «Sich-1» created?
Eduard Ivanovych will talk about this and much more in person.
Please follow our announcements in case the venue changes.
Registration via the link.
To visit the library, you must have a student card, pass, or passport with you.
We are waiting for you!
Бібліотека КПІ
09 лютого 2023 р., 16:00