02/03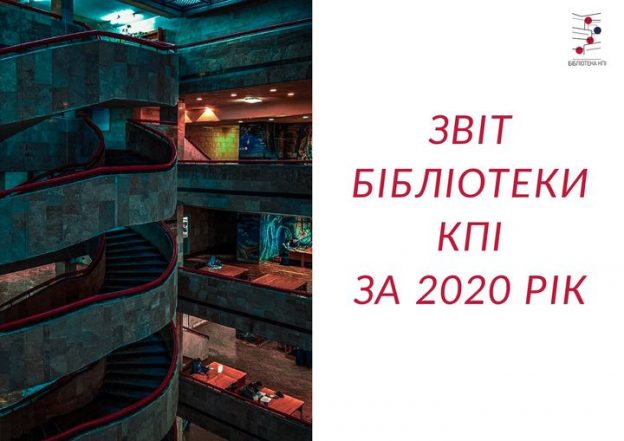 Library has prepared the report for the 2020 year!
Full text with analytics and report with visualization you can download via the link.
In the report you will learn about:
library resources and books that set a record by the number of check-outs;
peculiarity of our book collection – rare and valuable books Library collection;
TOP of downloads from the KPI electronic archive;
full-text, abstract and bibliographic databases to which the Library provides access;
informational support of researchers in the distance working process;
online and offline services in complicated, but interesting 2020 year;
events, expositions, competitions and flashmobs;
peculiarities, projects and communications;
our team and quotation of the year, which we all remember.
Library works specially for you every day, even in the time of restrictions. Read our report to make sure that is true.