04/03
Home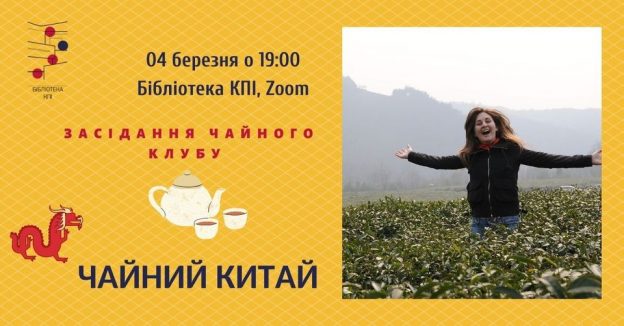 Who needs expensive Chinese tea if there is a wonderful Lipton Bombay Bazaar in triangular bags? With this conviction, Kateryna Novak, author of a blog about culture and travel in China
DivChina, lived in China for the first six months.
The only time she went to the tea shop, rather out of curiosity, ended in an unconditional surrender and complete rejection of the high price of 50 grams of tea.
Then Kateryna asked her mother to put the same Lipton in the parcels from home, until she was at her first tea ceremony and began a journey into the tea world of China.
She passed the way of a person who went to China with her tea in bags, and now can not imagine life without her favorite teas from China. Kateryna Novak lived and studied in China for 2 years, was in 16 of the 23 provinces and loves this country with all her heart. We invite you to a meeting dedicated to Chinese tea, where Kateryna will share her knowledge about Chinese tea, tell you how to distinguish sorts, where to start getting acquainted with Chinese tea, how much Chinese tea can really cost, whether to invest in it, what utensils to choose for brewing , in parallel will show where and how to grow camellias (tea bush) and will try to make you fall in love with China and its tea treasures.
See you at the tea meating! Lecture will be held on the 4 th of March at 19:00 on conditions of previous registration.
Zoom-conference
04 березня 2021 р., 19:00