23/11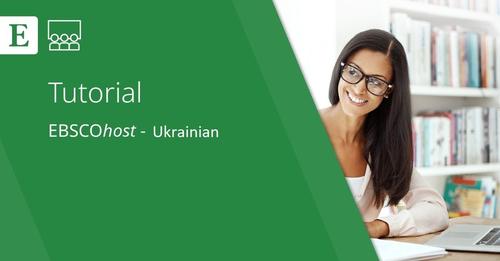 By the end of 2021, access to the thematic databases and e-books of the Academic Collection of the EBSCO platform, the largest aggregator of scientific resources of the world's leading publishers, is open. The publications cover a wide range of academic topics, namely: business, humanities, medicine, ecology, etc.
Fill the form to get a login and password.
Watch an informational video, which presents information about the algorithm for searching scientific information and the possibility of using the EBSCOhost platform.