News
02/03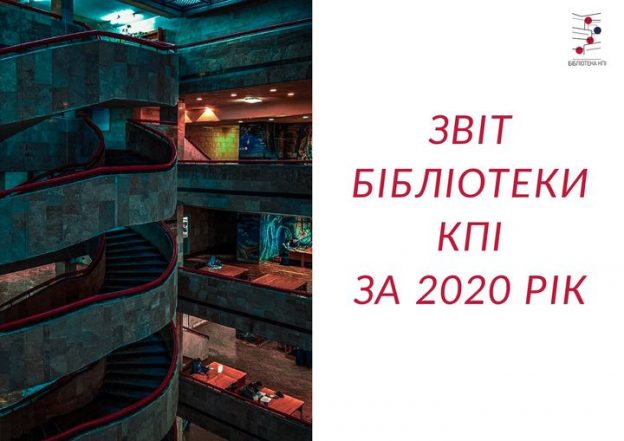 Library has prepared the report for the 2020 year!
Full text with analytics and report with visualization you can download via the link.
In the report you will learn about:
library resources and books that set a record by the number of check-outs;
peculiarity of our book collection – rare and valuable books Library collection;
TOP of downloads from the KPI electronic archive;
full-text, abstract and bibliographic databases to which the Library provides access;
informational support of researchers in the distance working process;
online and offline services in complicated, but interesting 2020 year;
events, expositions, competitions and flashmobs;
peculiarities, projects and communications;
our team and quotation of the year, which we all remember.
Library works specially for you every day, even in the time of restrictions. Read our report to make sure that is true.
читати далі
01/03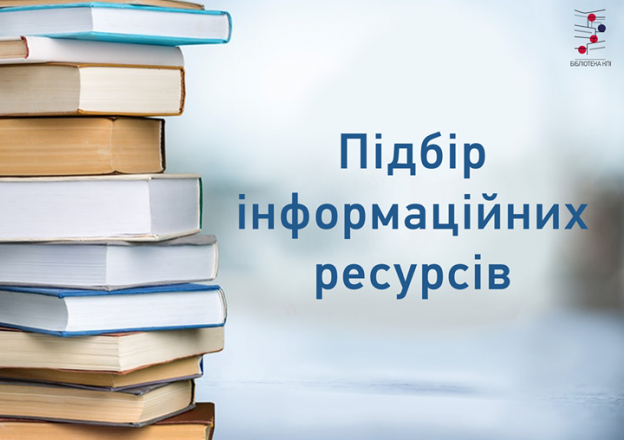 Library gives services of searching and listing informational resources by the themes. To receive the service, please write to email subject.library.kpi@gmail.com and our experts will compile a list of sources from KPI Library electronic catalogue, KPI electronic archive of scientific and educational materials, libraries of Ukraine, data bases, subscribed by the Library, open access resources.
читати далі
26/02

In March on BrightTalk platform continue free English language webinars from Elsevier.
04/03/21 at 12.00 (Kyiv time) How easy is it to publish a magazine and reach a wide
audience?
Webinar will be useful for you if you are interested in creating a journal, have already
created a journal and want to expand the audience or look for the new ways to distribute
the content of your journal.
11/03/21 at 12.00 (Kyiv time) 20 Cool Things to do with Institutional
Repository.
Event about the new types of content, interactive functions, and technical possibilities
of Digital Commons platform.
18/03/21 at 12.00 (Kyiv time) How to work with the author profile and preprints in Scopus?
Webinar will be dedicated to the questions of creating authors' profiles in Scopus,
information that you can find in authors' profiles, and the role of preprints in authors' profiles.
25/03/21 at 12.00 (Kyiv time) SciVal for researchers – cooperation, how to look for collaborators?
The event will be interesting for active members of research community, experts
in publishing, and responsible for international cooperation in organization. You will learn the functionalities and tools of SciVal for evaluation of possibilities for cooperation, bibliometric data analysis for cooperation, influence of cooperation on the indicators and enhancing effectiveness of search in Scopus database.
Please join!
читати далі
26/02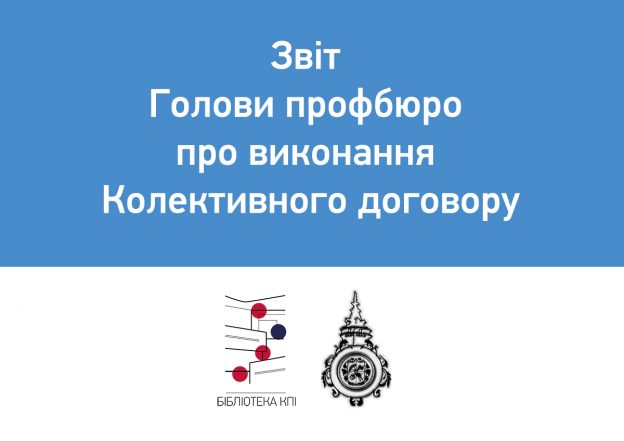 We invite you to review the report of the trade bureau Head about realization of Collective
agreement of Scientific and technical library of the National technical university of Ukraine «Igor
Sikorsky Kyiv polytechnic institute» for 2020 year.
Due to the circumstances caused by the coronavirus , this year's report was presented in
distance format. However, the work of trade bureau and KPI Library continued in routine mode,
although with some changes.
Read more via the link.
читати далі
24/02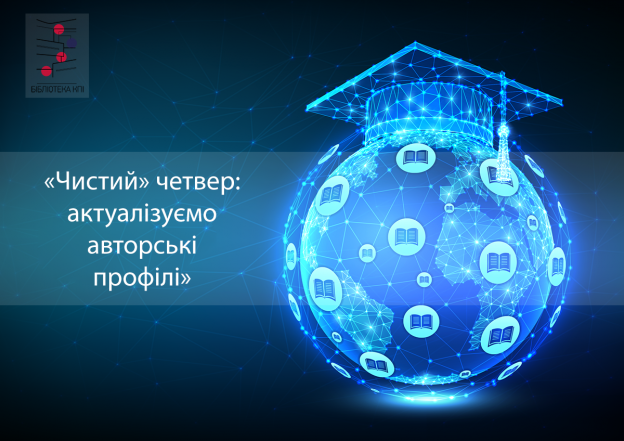 Library invites KPI researchers to participate educational online events «Clean Thursday: lets
update authors' profiles».
Location: Zoom platform.
Theme: Author's profile in Google Scholar: all the details of maintenance
Registration:
4 March 16.-17.00 
8 April 16.00-17.00 
Theme: ORCHID: researcher identifier in the digital environment
Registration:
11 March 16.00-17.00
15 April 16.00-17.00 
Theme: Scopus ID: it is good when there is only one and what do to with the rest
Registration:
18 March 16.00-17.00 
22 April 16.00-17.00 
Theme: ResearcherID on PUBLONS: creating and maintaining
Registration:
25 March 16.00-17.00 
29 April 16.00-17.00 
Choose the most interesting theme, convenient date and register.
читати далі