News
28/05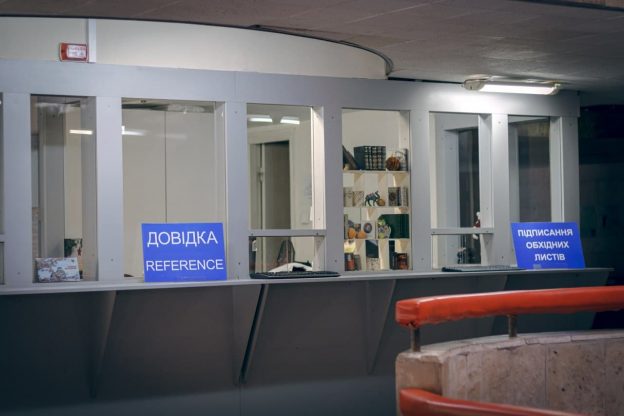 We remind you that exit checklists are signed at the Information Desk (1 Floor) in case if you have fully settled everything with the library. You need to have a filled exit checklists and an identity document (student card, passport, driver's license).
читати далі
20/05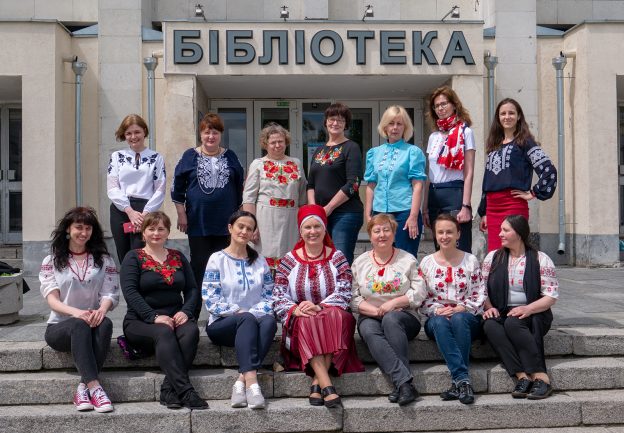 This year we celebrate the jubilee, 15 years if celebration of the World Vyshyvanka Day.
It is associated with Ukrainian traditional music and the problems of deforestation, drying of rivers and plastic pollution. Preserving our culture and nature are two vital tasks. 
The library is always happy to join both. Therefore, on the day of the man-made miracle, embroidered shirt, the Library specialists planted viburnum – another Ukrainian symbol of unity.
читати далі
17/05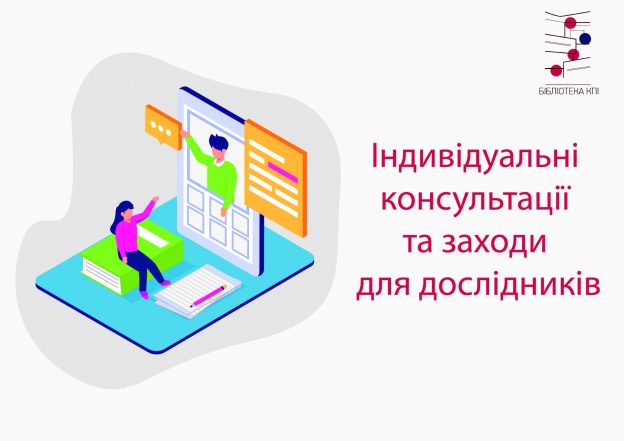 Apple for individual consultations for researchers or book an online event for a group of researchers.
The library provides this service remotely and quickly, using the Zoom service. 
Fill the form by the link https://cutt.ly/kfKkI9q and improve your skills in the effective use of digital research tools. 
The whole list of remote services is on the site.
читати далі
14/05
15th of May is a Science Day in Ukraine.
Advances in science and technology contribute to the relentless movement forward and progress. That is why the Library sincerely congratulates the KPI community and all those involved in the holiday on their professional holiday!
We announce events for researchers that will be held on 19th of May:
Webinar «Ethics of academic research» about the most important aspects of conducting a research and presenting the results of own research due to the basics of academic integrity.  What are the challenges facing the research environment in the process of writing a academic text? Should research results be posted online? Is it advisable to involve students in research work in the process of teaching courses? We will look for answers together on May 19. More details here

.
читати далі
06/05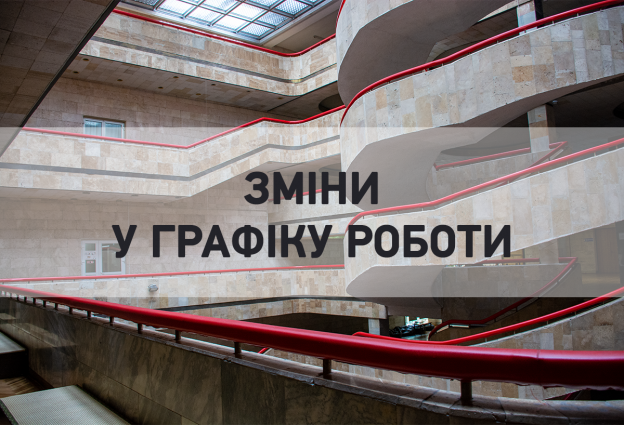 On the 7th of May Library works from 9:00 till 16:30.
8-10 of May are holidays.
From the 11th of May Library continues working in restricted regime in the circumstances of adaptive quarantine with the schedule:
Mon-Fri – 9:00-17:30
Sat, Sun – holidays.
In the Library you can use services of:
Information desk (1

st

floor);

Check-out desk (there you can borrow or return documents);

Education and research support center (room 4.4).
All other services can be received remotely, you can find them by the link.
читати далі