28/05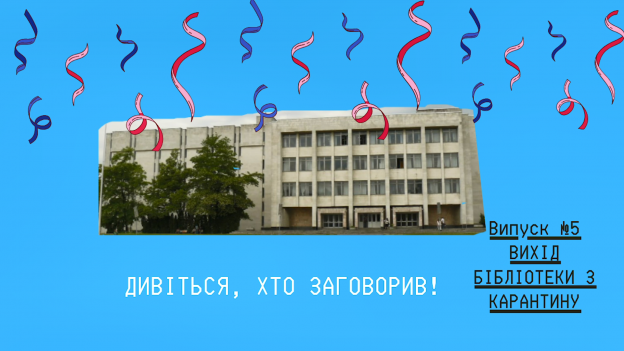 The experts of KPI Library prepared new podcast episode, on Library's return from the quarantine. Talk with the director of KPI Library Oksana Brui you can hear via link.
In this edition you will get to know:
when is the happy day of return?
how library work is going to change during the period of adaptive quarantine?
what will be like the working schedule, return and borrowing of the books?
can the readers use library halls, reading rooms, Wi-Fi and technical equipment?
will it be possible to organize and visit events at the library?
what epidemiological security measures will be implemented in the library?
how to return text books, sign exit checklist, and what to do if you have lost a book?
Library continues to propose remote services which are described in details via the link.
Rules of exiting the quarantine and security measures will be described on the website and on
announcement board at the Library hall the next week.
Previous episodes of podcast please hear here.