30/09
Home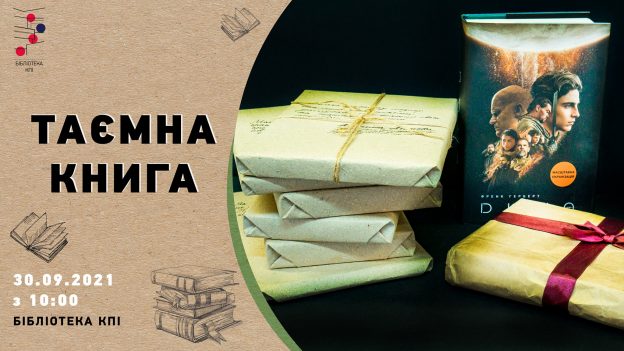 How do you usually choose a book to read? Title, author, annotation, cover design… – what do you pay attention to?
Imagine a book wrapped in eco-paper – no information about the author or title, just a few words why this book is worth reading.
This is exactly what we have done with book gifts from our partner and friends – business founders, experts in various fields, business coaches, interesting people who love to read and share books that can change lives for the better.
For the All-Ukrainian Day of Libraries, each of them presented #kpilibrary books that impressed them, inspired them, or are must-read for everyone, the best they have read lately…
Here are the books you will find on the 30th of September in the KPI Library – modern, cool, with hidden covers – in short, «secret»;) Come and choose a book to read on the recommendation of an interesting person.
Look for a stand with secret books on the 1st floor – all books we will put on you reader's ID card.
We are waiting for you on 30th of September from 10 am.
Бібліотека КПІ
30 вересня 2021 р., 10:00