21/09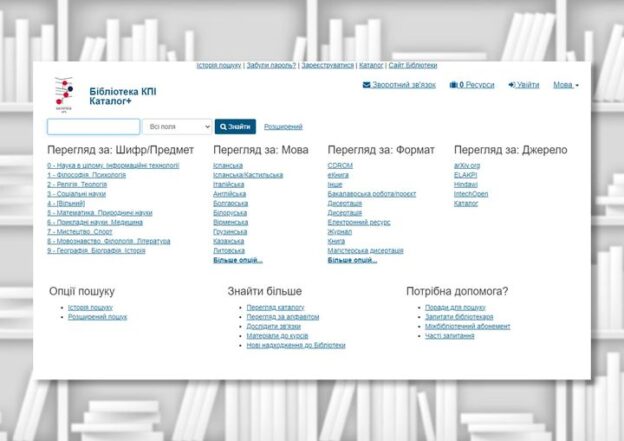 The search system in all resources of the KPI Library Catalog+ started functioning in the beta version.
From now on, users of the KPI Library can simultaneously search for materials on the desired topic among the printed editions of our catalog, in the ELA KPI e-archive, as well as in the full-text free access databases arXiv, Hindawi and IntechOpen
Go to Catalog + through the search box on the site or directly.
If you are already a user of the KPI library, you do not need to re-register, just use your barcode and password to log in.