02/11
Home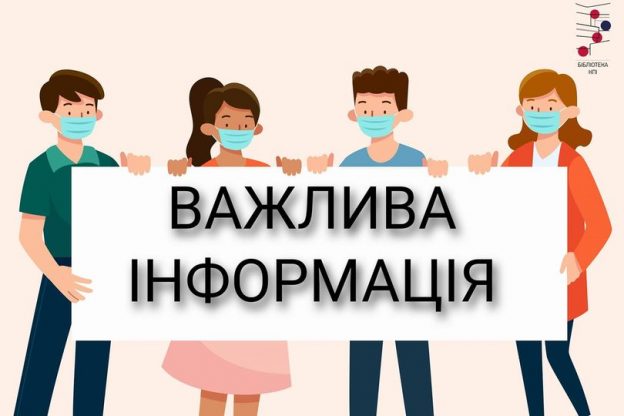 Friends, we have an important message for you!
From the 1st of November, visiting the Library is possible with:
COVID certificate;

visitors have a negative PCR or antigen test (valid for 72 hours);

certificate of recovery.
Be healthy, take care of yourself and your loved ones.
читати далі
22/10
Home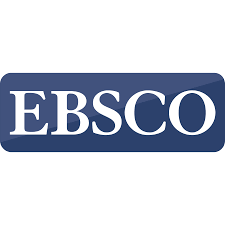 Test access to the package of thematic databases and electronic books collection Academic Collection of the EBSCO platform, the largest aggregator of scientific resources of the world's leading publishers, has been opened. The publications cover a wide range of academic topics: business, humanities, medicine, ecology, etc. 
Access will last till 31st of December, 2021. 
You can access the databases by login and password. 
To receive login and password, please fill out the short form.
читати далі
19/10
Home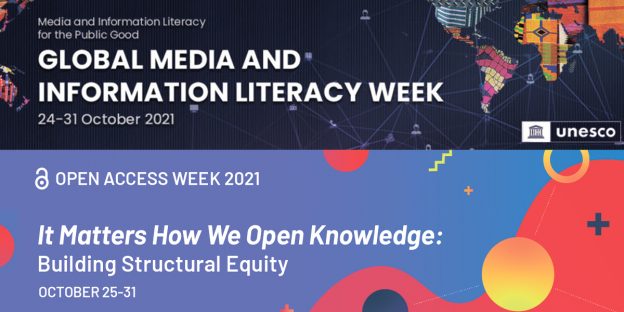 The KPI Library invites everyone to join the events dedicated to international events in the field of information literacy and information security (24-31 of October).
During the last week of October, the world community celebrates International Open Access Week with the slogan: «It Matters How We Open Knowledge: Building Structural Equity» – «It is important – how we open knowledge: fair participation», which aims to unite society for free access to educational resources and research results and the World Week of Media and Information Literacy with the official theme of the week: «Media and Information Literacy for the public good» – «Media and Information Literacy for the public good», which promotes the safe use of information and effective communication.
Events that will be held on the online and offline platforms of the KPI library:
25th of October, 16:00 Online event in the format of Q&A session  – «Open Science. Open Access. Open Data».
Registration.
26th of October, 16:00 Webinar «Editorial Policy for Research Data Sharing: Development and Implementation».
27th of October, 16:00 Webinar «Vancouver style – international style of citation and references in scientific papers».
Registration.
28th of October, 16:00 Webinar «How to find information for learning and research in open access».
Registration.
29th of October, 15:00 Master class «Ways of downloading materials to the Igor Sikorsky KPI electronic archive (ELAKPI)».
Registration.
читати далі
13/10
Home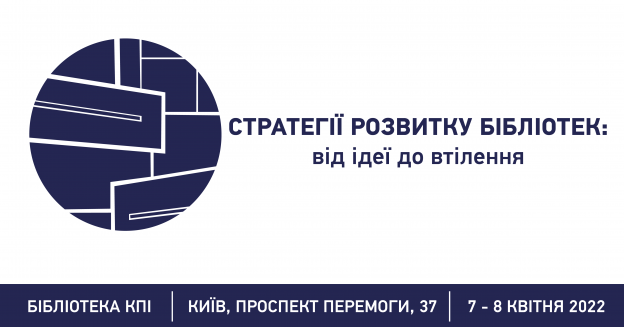 We invite you to register for the
ІІI International scientific and practical conference «Library Development Strategies: from Idea to Implementation», which will be held on the April 7-8, 2022, in Kyiv in KPI Library.
Join creating and implementing library future strategies!
читати далі
11/10
Home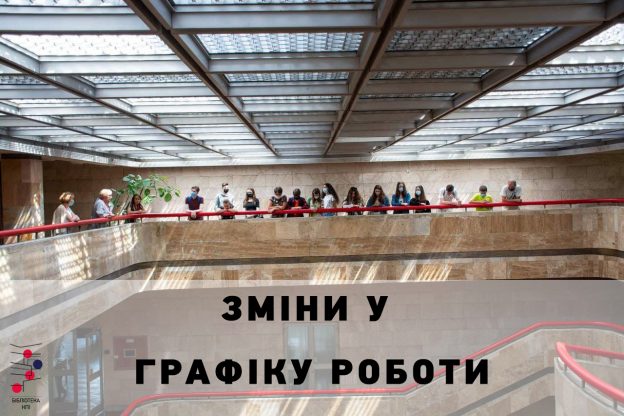 The schedule of the library is changing due to the holiday on 14th of October – the Day of the Defender of Ukraine.
14

th

– 17

th

of October – holidays. The library does not serve users.

from 18

th

of October (Monday) the library works according to the usual schedule.
читати далі