04/10
Home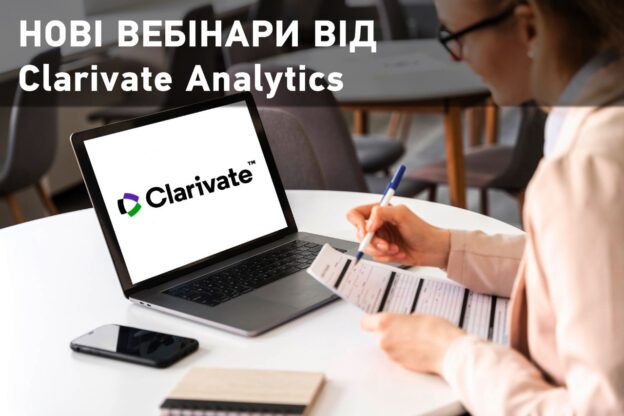 In October 2022, the Clarivate organization will hold 3 webinars dedicated to various aspects of working with the Web of Science scientific literature platform:
October 6 – «Fundamentals of scientometrics»;

October 13 – «Authors and citations»;

October 27 – «Research Smarter: Increasing your scientific contribution to achieving the UN Sustainable Development Goals».
More details at the link.
Webinars are free, held in Ukrainian.
читати далі
30/09
Home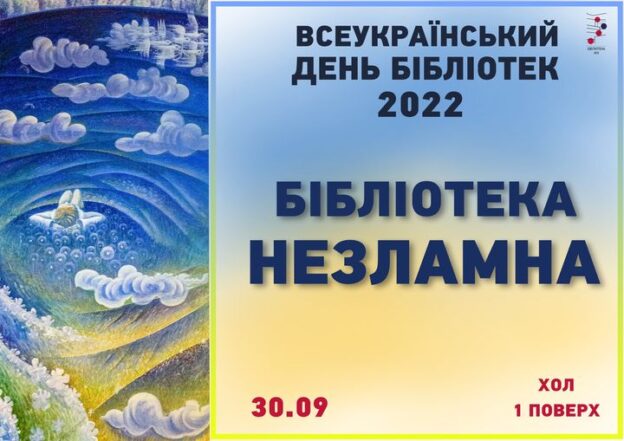 Friends! On September 30, we invite the KPI community, colleagues, partners and users to join the celebration of the All-Ukrainian Day of Libraries! In the program:
2:00 p.m. – Bibliotalk

«

Biblioteka Nezlamna» – we will talk about how the KPI Library has been living since February 24;
16:00 – Discussion

«

Synergy of orientations: what to do with libraries after the war?» – we invited Good library as a guest, and together with speakers – cultural and public figures, bloggers and librarians, we will talk about the future of libraries;
18:00 –

«

Book promotion» is our already traditional event, where we talk about books that help us feel better – this time not online, but physically, in the library. Don't forget to register.
And also: «Cabinet of novelties», where you can choose a book to your liking from among our latest arrivals; Photo exhibition about the life of the KPI Library «Working for Victory». We are waiting for you in the lobby of the 1st floor!
To visit the Library, you must have a student card, pass or passport with you
читати далі
21/09
Home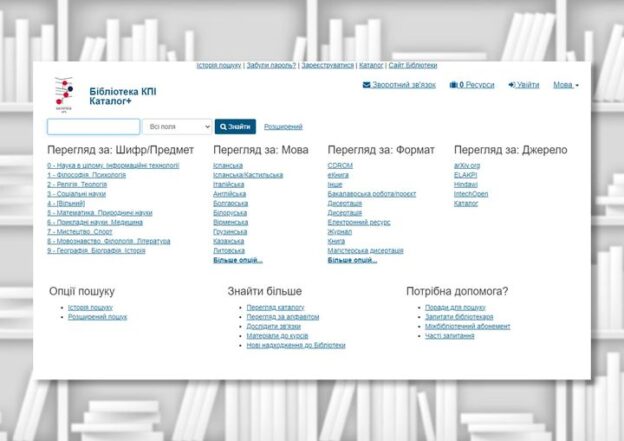 The search system in all resources of the KPI Library Catalog+ started functioning in the beta version.
From now on, users of the KPI Library can simultaneously search for materials on the desired topic among the printed editions of our catalog, in the ELA KPI e-archive, as well as in the full-text free access databases arXiv, Hindawi and IntechOpen
Go to Catalog + through the search box on the site or directly.
If you are already a user of the KPI library, you do not need to re-register, just use your barcode and password to log in.
читати далі
07/09
Home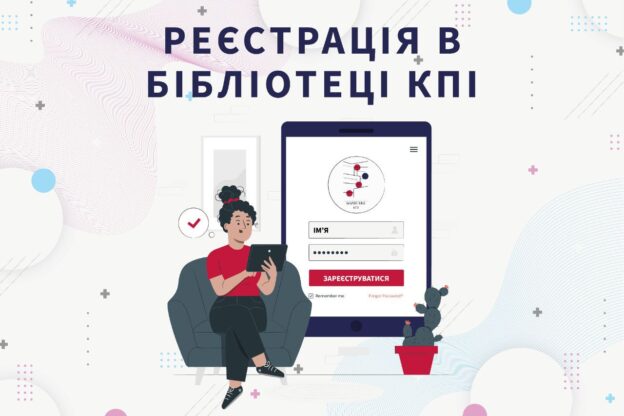 Important information on how to become a user of our Library.
For students:
if you have a student KPI, it means that you are already automatically a user of the Library. A student ticket is a reader's ticket

log in and order books through our e-catalogue.
For other representatives of the KPI community:
you can register physically at the Help Desk (1st floor) – don't forget your ID

or use our innovation and register remotely using the online form.
More details at the link.
читати далі
02/09
Home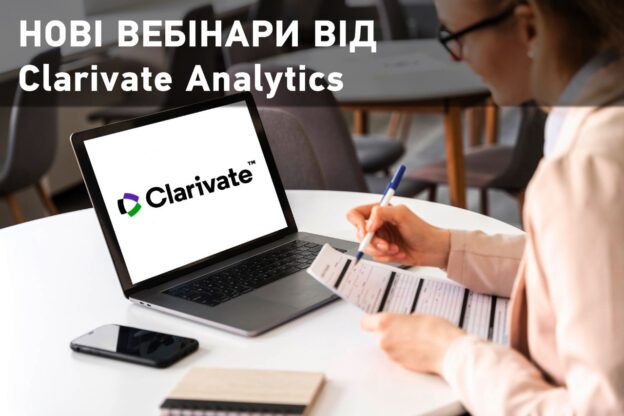 In September 2022, Clarivate will host 2 webinars on different aspects of working with the Web of Science literature platform:
September 8 – «Web of Science Core Collection: New and Old Opportunities for the Scientist and Administrator»
September 27 – «Research Smarter: Profiles of Researchers in Web of Science».
More details via the link.
Webinars are free, and the language of the events is Ukrainian.
читати далі